The Bay has improved dramatically recently, judging from my regular stopovers down there. Whenever I'm exploring the hills and beaches of South Lamma, it's my usual late-lunch end of
my hikes and bike rides
, so relaxing on a clean beach and maybe the only Lamma restaurant you can park your sailboat just outside on the beach: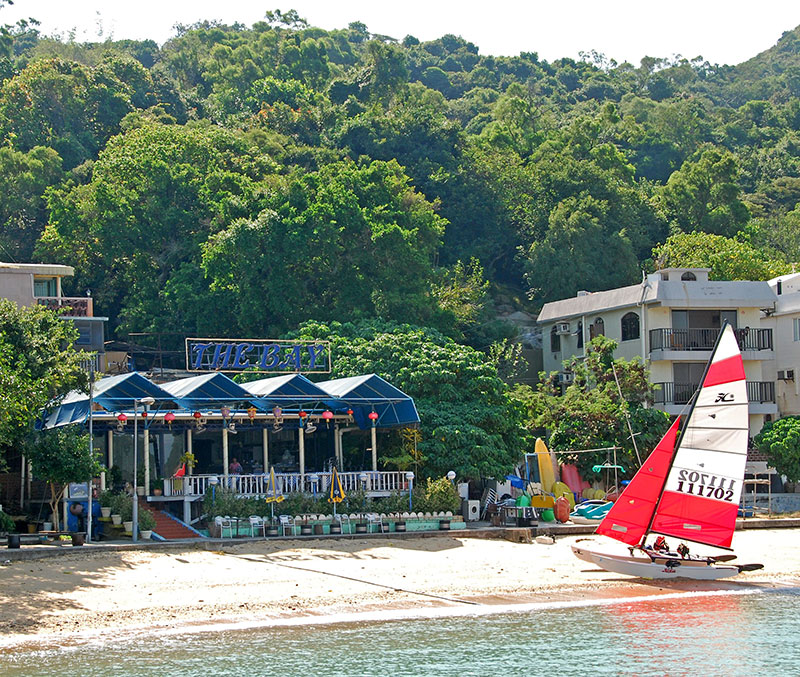 I've also finally managed to convince them to advertise on the home page again a few months back, after
Jean-Paul Gauci's Cococabana
before has been a loyal advertiser for years.
By the way, they're still looking for a
Senior waiter/Manager
. Accommodation provided, see contacts below.
So you can expect more photos and news from Mo Tat Wan soon. For example, their very reasonably-priced Christmas dinner: