Small B/W poster, posted only on the Rural Committee building.
If you own a flat or house in North Lamma, this is almost a must-see! It'll affect your pocket as you'll HAVE to connect to the sewerage pipes close to your place at your own (considerable) expense.
Chatting with one of the sewage plant engineers recently in
The Classroom
, the cozy outdoors wine bar of the Bookworm Cafe:
The first phase of the sewage pipes has been completed last year. The second stage, connecting almost all the remaining houses in North Lamma, except Pak Kok, will likely go for tender in the next few weeks, to be completed in a few years' time.
The new Sewage Treatment Plant in Yung Shue Wan is almost completed; some painting and planting still needs to be done, see Artist's Impression below. Sok Kwu Wan plant (that huge landslip-like hole in the hillside halfway between Sok Kwu Wan and Mo Tat Wan) is in the final stages. They've greened a bit of the hillside already, but haven't made up their mind yet, if they'll green more of that massive hole in the hillside.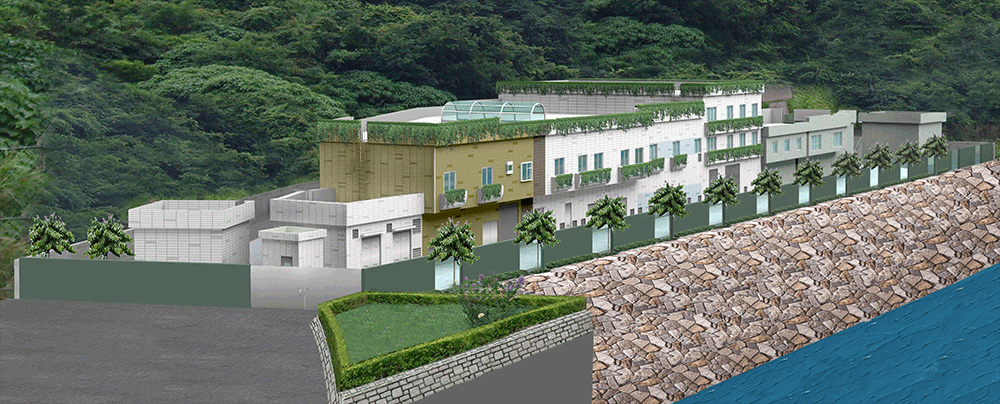 A few of my recent pictures: