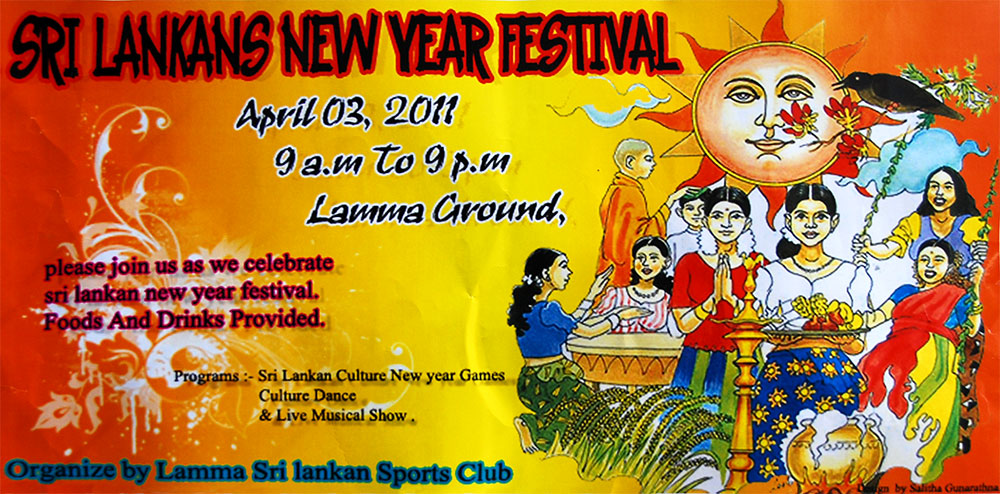 This festival will happen in the "Lamma Ground" all day this Sunday from 9am-9pm. I assume this is the YSW Football Pitch?
The poster does not show any contact details at all. It would be great to learn a bit more about the schedule, as it's from 9am-9pm. When will the "NY games, culture dance & live musical show" actually happen? Most people can't stick around from 9am-9pm on a Sunday.
Does anybody have contacts with the
"Lamma Sri Lankan Sports Club"
and could tell us more details, please. If they'd like more free publicity on this website anytime, they're most welcome, of course, like all other Lamma events!