Lamcombe Seafood Rest. has closed down in an extremely low-key way on Sep 2, informing only very few people.

The last message in this topic, 2 years ago, was when the former Lamcombe management and staff had to hand over the rest. back to the landlord who hoped to make more money by running it themselves. They tried and failed, handing it over to a Mainland tenant who also tried to recover the former fame of the place as probably the best Chin. seafood rest. in North Lamma.

They've also given up now, closing down on Sunday evening unexpectedly, to the big surprise of almost everybody, even their neighbours, doing a quick garage sale to some of the other Chin. restaurants, leaving Lamma. Shutters closed, no notice at all.

We found out only the next day, Mon, at dinner in Andy's seafood, and I quickly took a few photos of the formerly famous seaside terrace, location of so many parties and seafood feasts over the years.

In the meantime, the former Lamcombe management - Andy & Elizabeth - and several of their former staff have opened up Sau Kee Andy's Seafood next door, and made a big success of it in just 2 months - after a few initial problems, all solved now, we think. It's become the only (?) Chin. YSW restaurant that needs reservations on Saturday nights. But they've always liked their former Lamcombe location, with a bigger kitchen and much lower rent.

See my favourite Andy's Seafood dish below, basically a complete meal for 2-3 people, a Chin. surf 'n' turf & mixed veggies, for below $100.

So who'll take over the old Lamcombe, the landlords might urgently be looking for new tenants, probably at a new-record rent?
Attachments:
File comment: Duck leg, pork, liver, shrimps, squid, 4 veggies
!DSC06835.jpg [ 102.6 KiB | Viewed 2346 times ]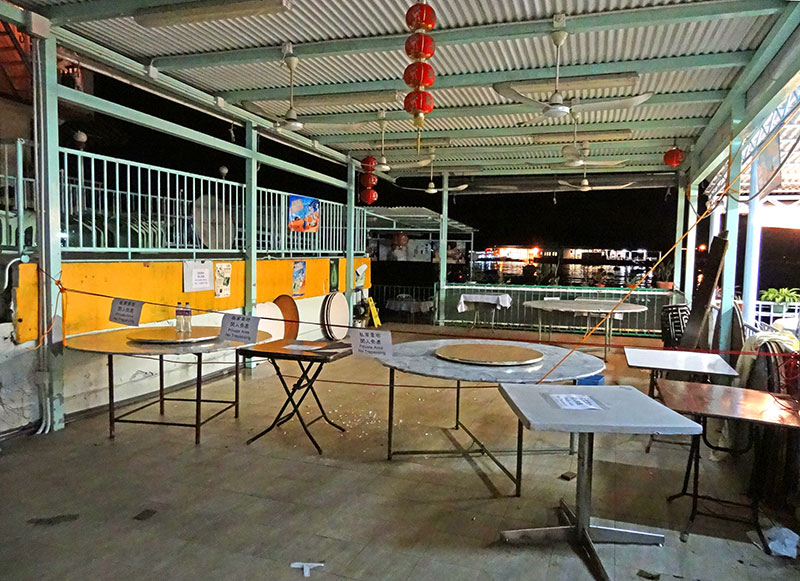 !DSC06834.jpg [ 156.02 KiB | Viewed 2346 times ]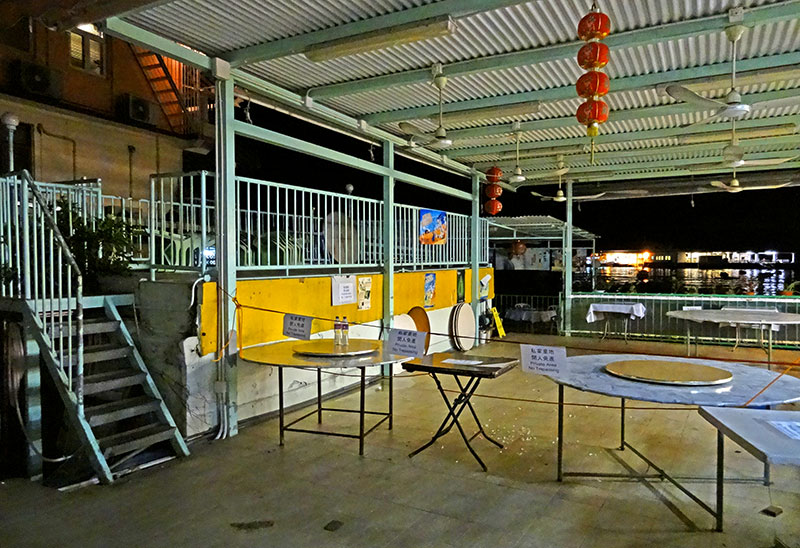 !DSC06832.jpg [ 150.01 KiB | Viewed 2346 times ]
File comment: "No Trepassing", whatever that might mean.
!!S.jpg [ 93.03 KiB | Viewed 2346 times ]
_________________
Click here for Lamma-zine stories and recent Lamma Spotlights of the Week:
Photo, Video, Person, Wildlife, Bird, Artwork.
Last edited by Lamma-Gung on Thu Sep 13, 2012 1:50 pm, edited 1 time in total.