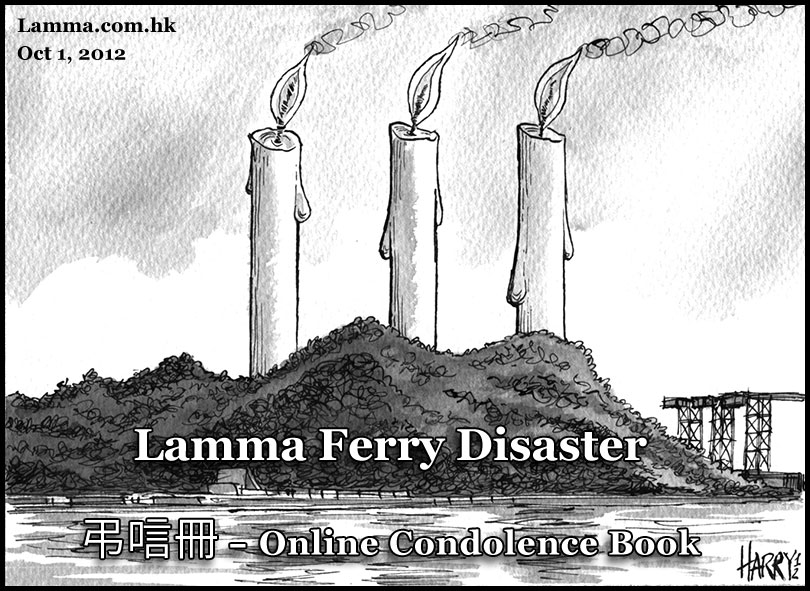 Following the 3-day official mourning period set up by the HK Govt. starting today, Oct 4-6, I've set up an online condolence book in our forum. You can post your condolences, thoughts and pictures, in any language and any format. If you have any problems posting, email me at
info@Lamma.com.hk
and I'll post it for you.
The solemn SCMP editorial cartoon above was created by
Harry Harrison
(used with his friendly permission).
A physical Condolence Book will also be available for your signing in the Rural Committee Buildings in North & South Lamma, during office hours from today till Sat, 9am-5pm. A 3-minute silence will be observed all over HK at noon today, including the YSW Rural Committee Building (opposite HSBC).
To get started and get you inspired, here's a poem by the Official Court Poet of the Lamma-zine,
John Stuart
: