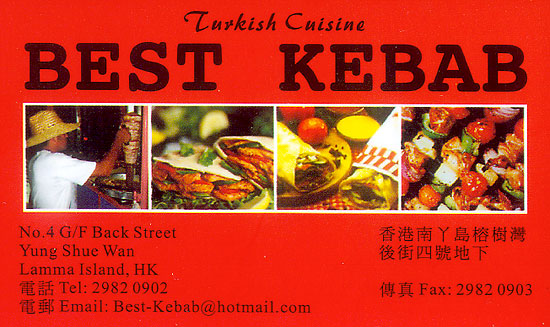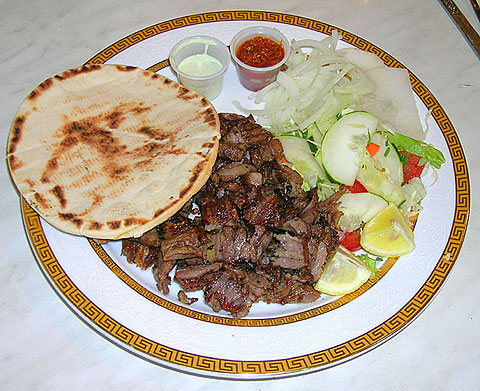 Döner Kebab, $45, including drink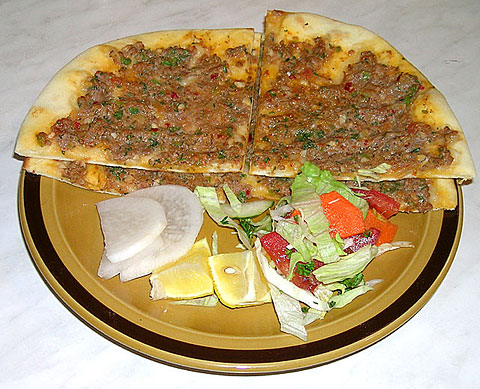 Turkish Pizza, $30 only!
Just opened officially this last weekend in the location of the former Kiwi Cafe.
Finally some real Turkish food on Lamma, run by a friendly & jovial Turkish Kurd w/good English, his Chinese girlfriend/wife and his chef friend.
Try the Kebabs (of course! See above), their Turkish apple tea ($5!) and real Turkish coffee (where they boil the coffee grounds and leave them inside the coffee served, for maximum strength!)
Lots of pizzas, even a tasty Turkish one (see above), fast food, even a fantastic "Lamma Burger". Everything's available for takeaway.