You're right, Chuck!
But if more people would be submitting photos for the "Photo of the Day" spot oin the home page, this Lamma photo collection would become even better.
bbdog, your night shot was on the home page yesterday! More, more!
As we're in the middle of the rainy season, rain shots are most welcome!
This one was shot from The Water Front Rest. yesterday morning, during an absolutely amazing, high-volume, tropical downpour. As their terrace is just covered by an awning and plastic sheets on 3 sides, the rain noise was most impressive.
May 29, 2006: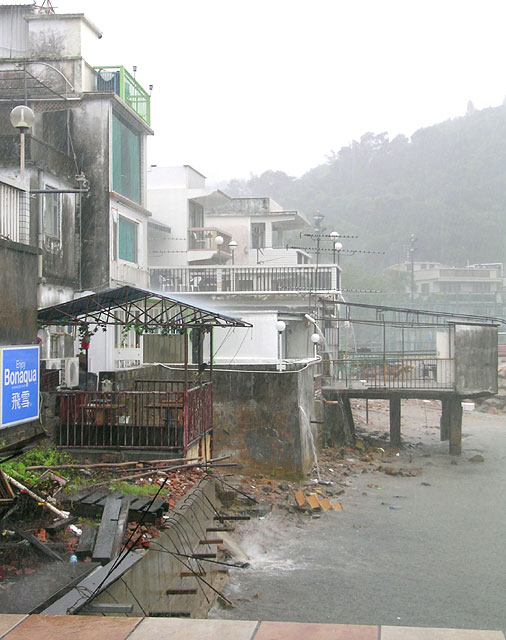 Rainy Sunday at YSW beach, by L-G