Attachment:
Night-Boat-Baptist-U-b.jpg [ 77.39 KiB | Viewed 2590 times ]
Attachment:
Night-Boat-poster-b.jpg [ 138.03 KiB | Viewed 2590 times ]
From Baptist University, Academy of Film, Master of Fine Arts programme:
I'm Matthew, the student director. I'm happy to tell you that the short movie Night Boat Story is almost ready for screening, and the information and posters are attached below.
The film screening will be at
21:00 Jun 14th

, at Hong Kong Science Museum, East Tsim Sha Tsui.
The film is a part of the 10th HKBU MFA thesis film festival, Restless, which lasts from 12th to 14th Jun, and is ticket free.
It's a low budget student-made film, but all my crew members are trying our best to tell a Lamma story and we hope the audiences would enjoy.
Best Wishes
Matthew Wang Xianji
---
I. Genre
Independent Film
II. Introduction
南丫島有這樣一個傳說:夜 裡三點,黑暗的大海上只有 巴掌大的一片燈火通明。這 是一隻秘密的夜船,一片漂 流在海上的樂土。相信傳說 的人如約而至,一同去到深 夜更深處......
Very few people know the secret legend of the night boat, that it sails across the dark sea to Lamma Island every night at three o'clock. Even fewer people believe in the legend and arrive at the pier on time to go on board. They are promised to return with no more sorrow before sunset. The night boat is a floating Sans Souci, a little bright world shining on the dark night sea.
III. Trailer for the Film FestivalIV. Facebook Promotion Website
facebook.com/10thhkbumfa
V. File list:
2 film stills, 4 production stills, 2 posters
Film and Production Stills:
Attachment:
File comment: Back row: Hu Shuotian (actor), Lai Ka Chun (Cinemetographer), Fred (Assistant), Nick (Actor)
Front row: Zhang Yang (actress), Chai Bo (actress), Lo Xiaoyuan (producer), Wang Xianji (director and script writer)
Night-Boat-0-b.jpg [ 74.48 KiB | Viewed 2590 times ]
Attachment: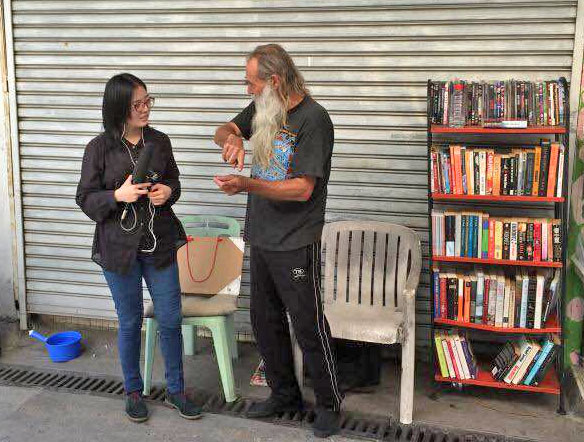 Night-Boat-3.jpg [ 90.13 KiB | Viewed 2590 times ]