Email from Simpson Marine:
"This year Simpson Marine will once again sponsor the Asia's most toughest sporting challenges – Four Peaks Race.

Quick fact of Four Peaks Race:

- Extreme sport challenges – a mix of ocean sailing and hill climbing on four Hong Kong most famous peaks
- Embodies the Corinthian spirit of yacht racing in Hong Kong
- Race duration - 24 Hours
- 50 yacht race teams expected this year
- Attracted people of all ages – youngest sailor was 8 years old (Timothy Metz) and the oldest was 75 years old (Graham Cooper) in race history
- More than 4,000 participants in its history
- Race course varies from 55 to 90 nautical miles, depending on the racing division
- Minimum crew is 5 people, with a minimum of two runners climbing each peak"
Press Release:
Attachment:
Untitled-2-wp.jpg [ 76.39 KiB | Viewed 5513 times ]
The Simpson Marine Four Peaks Race 2016 ready to set off
The 32nd running of the Hong Kong Aberdeen Boat Club's challenging, annual extreme sports race is to be sponsored for a second year by Asia's premier full-service yacht brokerage company. On 23rd January
The "Simpson Marine" Four Peaks Race
will set off from Tai Tam Bay, in the south of Hong Kong Island, on one of the world's classic yacht races.
Attachment:
Untitled-3-wp.jpg [ 57.95 KiB | Viewed 5513 times ]
It's a classic with a difference – yachts and their crews sail and paddle and run. In peaks races yachts race from the start to a shore landing place. They put a running team ashore to run to the top of a mountain and back. Then they race on the water to the next peak…and the next…and the next, before the final sailing race to the finish.
Attachment:
Untitled-4-wp.jpg [ 81.73 KiB | Viewed 5513 times ]
The Hong Kong race began life in 1985, the second of its kind in the world. There are still only four others. Three are in Britain, including the original 1977 Three Peaks Race. One is in Australia. The Hong Kong race is tailor made for hard working, hard playing Hong Kong. The 170 kilometres on the water, 30 kilometres running and 2,350m of climb are completed within 33 hours.
Attachment:
Untitled-5-wp.jpg [ 70.34 KiB | Viewed 5513 times ]
Simpson Marine's sponsorship of the race is an ideal fit. Well known Asian boating personality Mike Simpson set up the company he has built into the present, Asia-wide, industry leader in 1984., the year before the first Four Peaks Race.
The Beneteau yacht range for which Simpson Marine was soon the Hong Kong agent has proved an excellent fit for the race. From the first 'works' entry Beneteau 345 in 1986 until today, some twenty different Beneteau yachts have competed in twenty-one of the thirty-one races.
In 2015 six Beneteaus, from two First 31.7s to a First 50 made up 15% of the fleet. In the upcoming 2016 race all Beneteaus entered will vie for the newly presented Simpson Marine Beneteau Cup.
Last year's Simpson Marine campaigners on the Oceanis 45
Wonderwall
, Hong Kong brokers David Walder and Eric Chan, found the race "a tough experience – big physical effort" but loved it. That's typical of almost every comment heard after the race whether it has been cold, wet, windy and rough or a challenging drift in light airs. "Awesome." "We're already planning next year." "Totally addictive." "The best race in Hong Kong."
Attachment: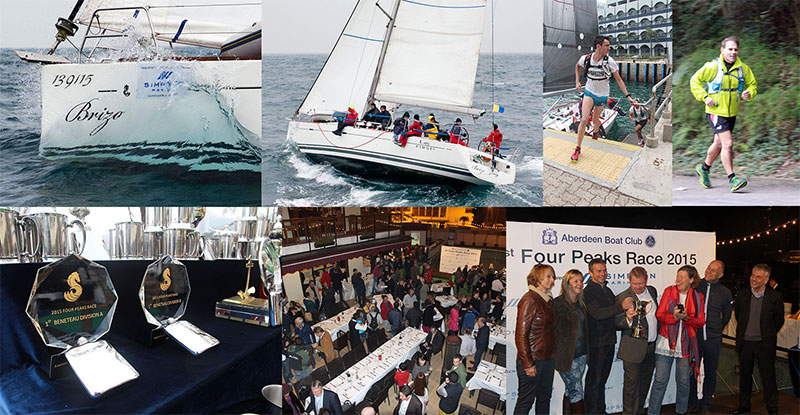 Untitled-6-wp.jpg [ 130.15 KiB | Viewed 5513 times ]
What is it that works the magic? The answers are as many as those who are asked. For the competitors they boil down to the adventure. The hard challenges. The need for meticulous planning…but total flexibility in execution. The demands on a full range of seamanship. The close camaraderie created by teamwork under pressure.
There's nothing like a peaks race. It's not for everyone. But for those who know it's a rush.
Watch the race with us. Book your space on the Simpson Marine spectator boat.
RSVP before 18 January to
wilse.lo@simpsonmarine.com
About Simpson Marine
SIMPSON MARINE was founded in 1984 in Hong Kong by Mike Simpson as a yacht sales and charter company focused on meeting the needs of the developing marine industry in Asia. By the end of the 1980's the company had been appointed regional distributor for several leading European yacht brands, and had recruited an expanding team of sales and after sales service professionals around the region.
Today the company employs over 100 professional staff and has a well-established sales and service network across Asia with seventeen offices spread within: Mainland China, Hong Kong, Taiwan, Singapore, Malaysia, Thailand and Indonesia. Simpson Marine represents some of Europe's and the United States' most prestigious yacht brands and with 30 years of experience in Asia, has developed a reputation for delivering exceptional service for prospective, current and past clients in all aspects of yacht purchase and ownership.
SIMPSON MARINE is Asia's leading international yacht dealership, brokerage and service company and is considered to have played a pioneering role in the development of the yachting industry in Asia. The company possess its own Superyacht Division based in Hong Kong and Charter Company in Thailand.
For more information on Simpson Marine and the Four Peaks Race, please contact:
Ewa Stachurska
Group Marketing Manager, Simpson Marine
Ewa.stachurska@simpsonmarine.com
+ 86 157 10 133 973
http://www.simpsonmarine.com