Site Admin, Webmaster, Lamma-zine Editor


Joined: Fri Aug 02, 2002 1:22 pm
Posts: 9970
Location: Pak Kok Village
This Reggae Fest on PS Beach was really well covered in the online media, including this site, see above.
There's now even a poem honouring the event! Better late than never, right after her summer break, our
Official Court Poet
has obliged again to my special request for a poem about...
Thunder Reggae Fest

- Sat, July 9, 2016
By Sharon Birkett



We took our freezer box to the Lamma Reggae Do,
With wine, beer and special brew.
The beach was busy, the atmosphere great,
We were in the mood to stay out late.

'Twas a very black night we did say,
Decorative lights flashed and fires did sway,
A mixture of DJs came and dabbled,
People groovily danced and happily babbled.

There was Korean chicken in Banana leaf.
Really tasty, a bit chewy on the teeth.
Fire breathing moments to entertain,
Then ....boom, bang, torrential rain!

The Music stopped, fires went out,
Creepy forks of Lightning were all about.
Thunderous claps absorbed us all,
It seemed parts of the sky would surely fall.

Hard Rain pelted on us ladies and gents,
We ran for cover under a few canopy tents.
Intimidating lightning, flashed and darted,
Through deafening thunder, the music re-started.

We drank more beer under the tents together,
and partied on despite the weather.

After a while the rain stopped pelting,
Feelings of Doomsday were also melting,
Surreal lightening bolts continued, what a sight.
July 9th, an awesome Thunder Reggae night!
Attachments:
File comment: By Ronald Sastrawan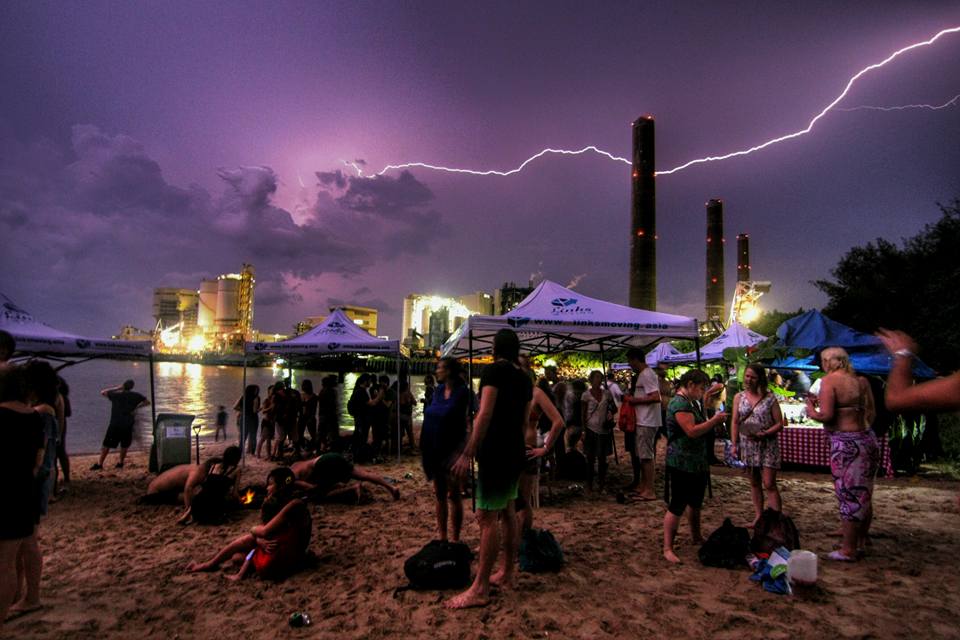 Ronald-Reggae-Lightning.jpg [ 75.27 KiB | Viewed 928 times ]
_________________
Click here for Lamma-zine stories and recent Lamma Spotlights of the Week:
Photo, Video, Person, Wildlife, Bird, Artwork.