The new working report by our long-serving District Councilor is finally out now. You can pick up your own copy outside Yu Lai Fan's office on Back Street, just after the Lamma Gourmet shop. Or view all 8 pages below.
Have a good look and see if you agree with her
Lamma Dream
and ideal and want to help her with actualizing it, or not?
Got different dreams, ideals and priorities?
Register before July 2
as a voter in the next District Council election this Nov to help actualize your own dream. No opposition candidate has announced yet, so it might be one more easy win for Lammadonna?!
Attachments:
YLF-Working-Report-2014-01.jpg [ 225.28 KiB | Viewed 864 times ]
YLF-Working-Report-2014-02.jpg [ 256.65 KiB | Viewed 864 times ]
YLF-Working-Report-2014-03.jpg [ 257.2 KiB | Viewed 864 times ]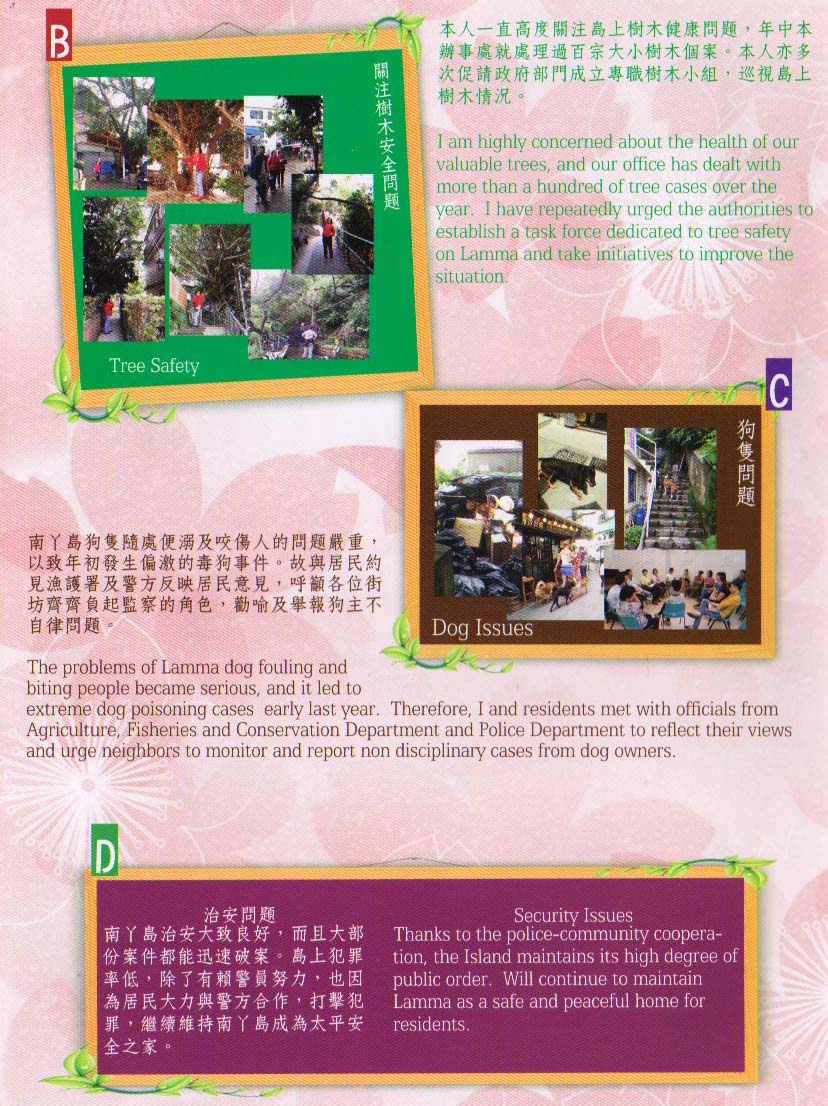 YLF-Working-Report-2014-04.jpg [ 192.17 KiB | Viewed 864 times ]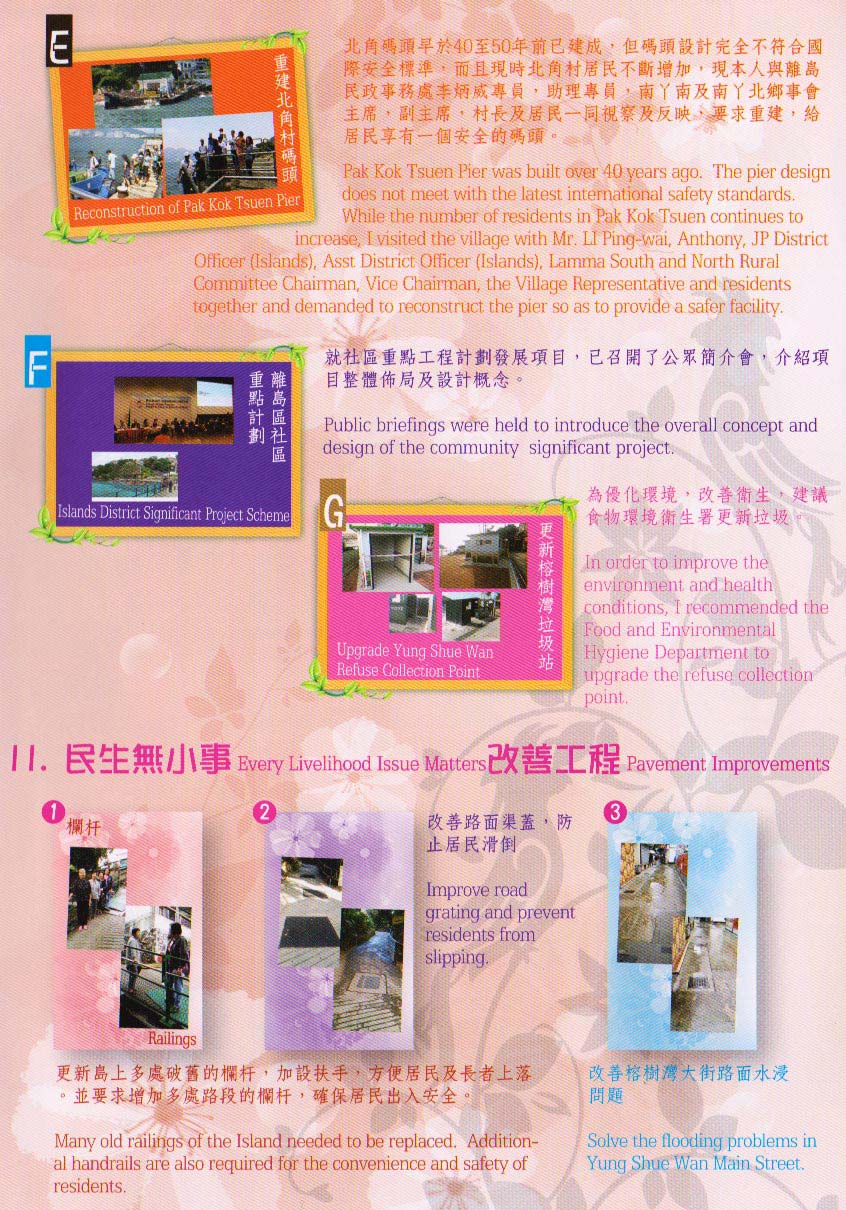 YLF-Working-Report-2014-05.jpg [ 235.63 KiB | Viewed 864 times ]
YLF-Working-Report-2014-06.jpg [ 215.3 KiB | Viewed 864 times ]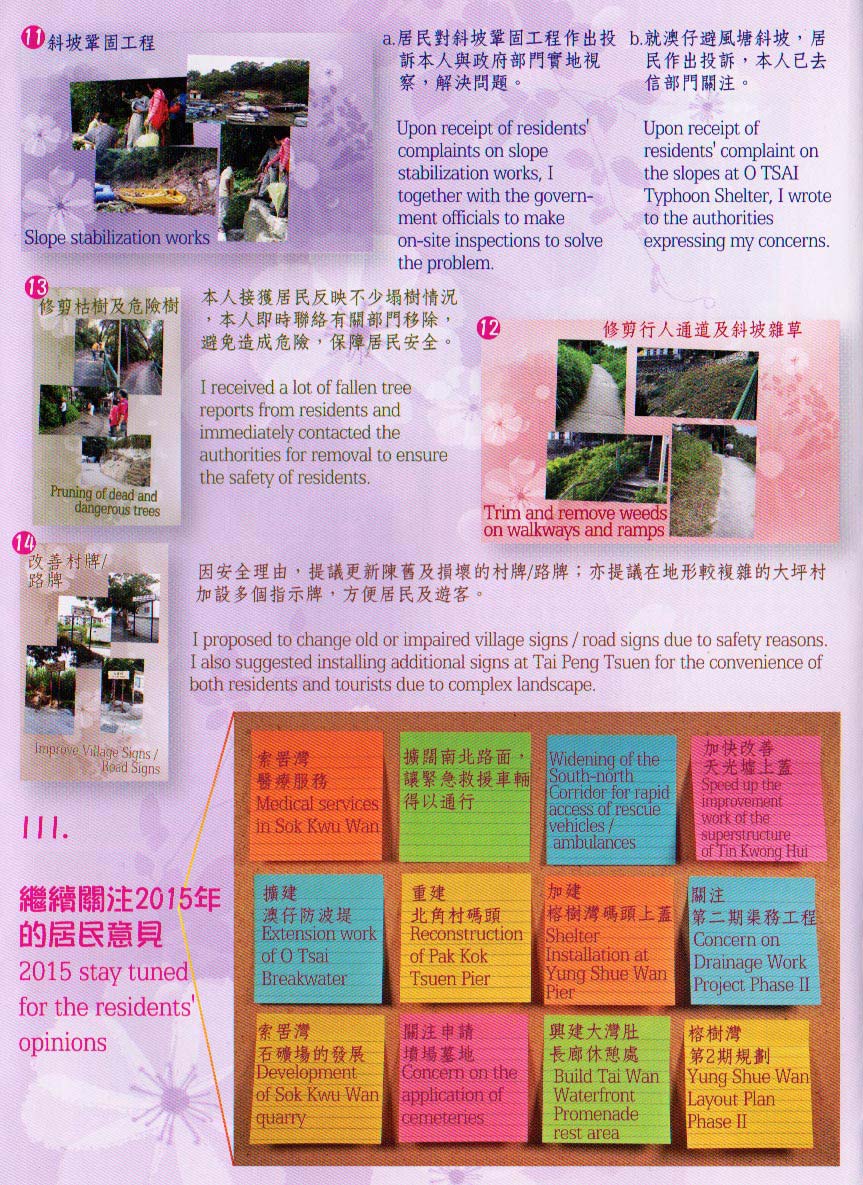 YLF-Working-Report-2014-07.jpg [ 267.46 KiB | Viewed 865 times ]
YLF-Working-Report-2014-08.jpg [ 211.19 KiB | Viewed 865 times ]